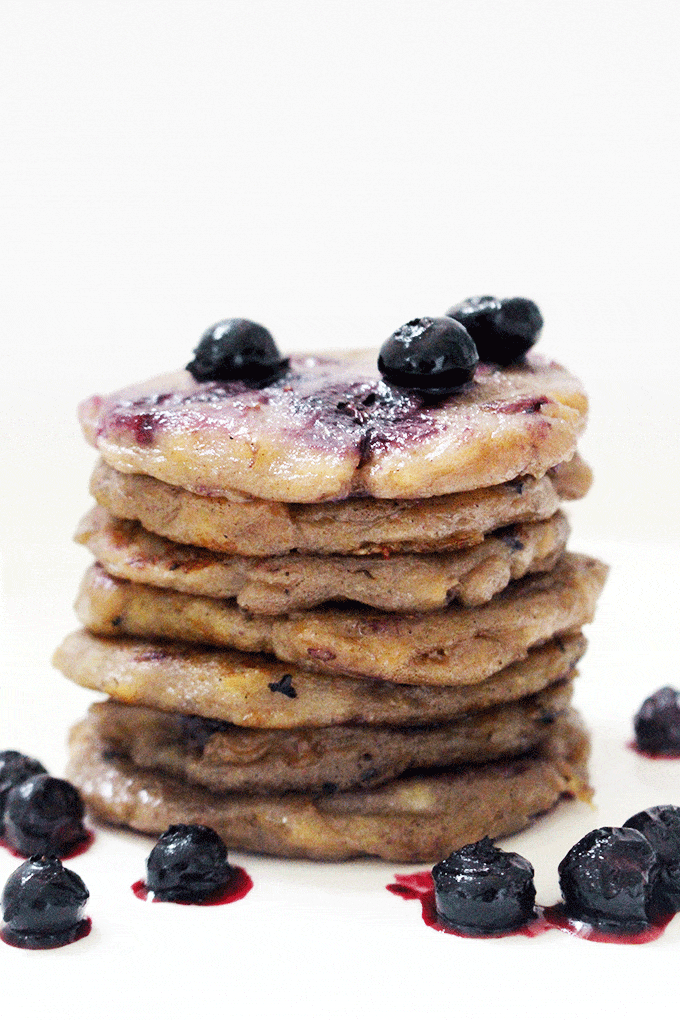 Today I had over ripe bananas to be used up, Finn loves when the bananas turn brown as he knows that we will make something deliciously sweet with them. Today I decided to use them to make some fritters. I mashed the bananas and mixed them with a little flour. I then added some blueberries and fried spoonfuls of the mixture in some coconut oil. These banana blueberry fritters are so delicious and would be great as a breakfast treat as well as a tasty snack.  
Banana Blueberry Fritters – Sweet enough without refined sugar…
A lot of sweet fritter recipes contain added sugar but I feel the bananas provide enough sweetness and when the blueberries burst open they add a further sweet hit. They definitely helped with my sweet cravings and I struggled to stop Finn eating them all! 
Banana Blueberry Fritters – A great baby-led weaning recipe…
I'm updating this post now that I am doing blw with Rory. I have made these a couple of times for him and he loves them. They take minutes to prepare and are a perfect finger food for little hands.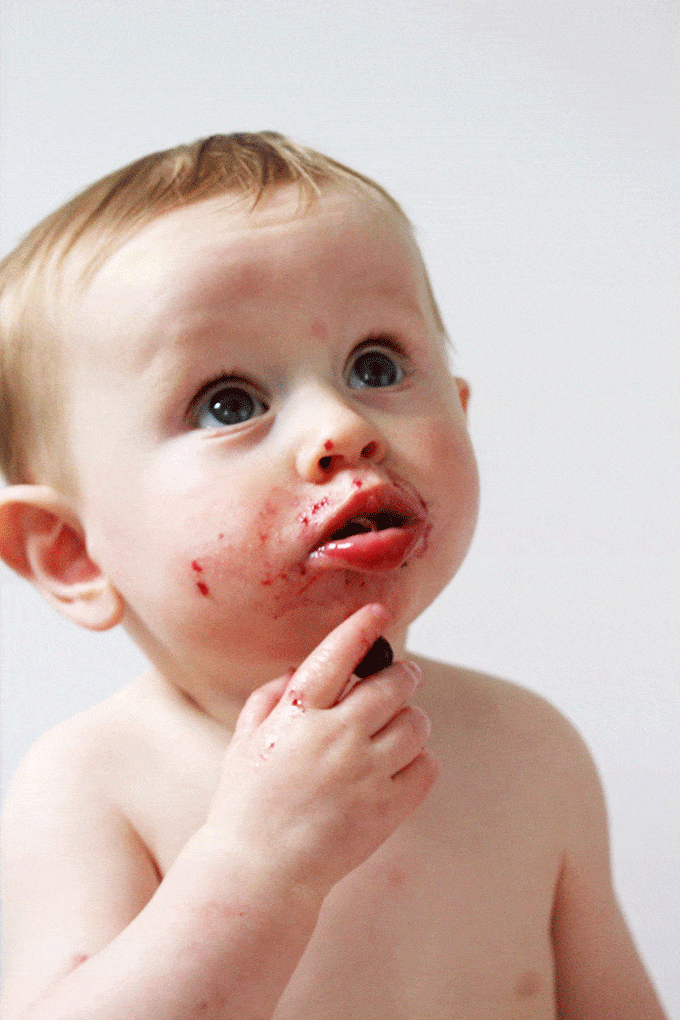 Banana and Blueberry Fritters
A fruity, sweet snack, breakfast or dessert.
Author:
Amy @ FeedingFinn
Ingredients
2 ripe bananas
¼ cup flour
¼ cup blueberries
sprinkle of cinnamon (optional)
coconut oil for frying
Instructions
Mash bananas and then stir in the flour and cinnamon.
Add the blueberries and stir through.
Heat a non stick frying pan on high and add a little coconut oil.
Spoon batter into frying pan. (I like to make small fritters so use a tablespoon)
Fry fritters until brown on both sides
Remove fritters and allow to cool a little before serving.
Notes
I make about 6 small fritters using this mixture.